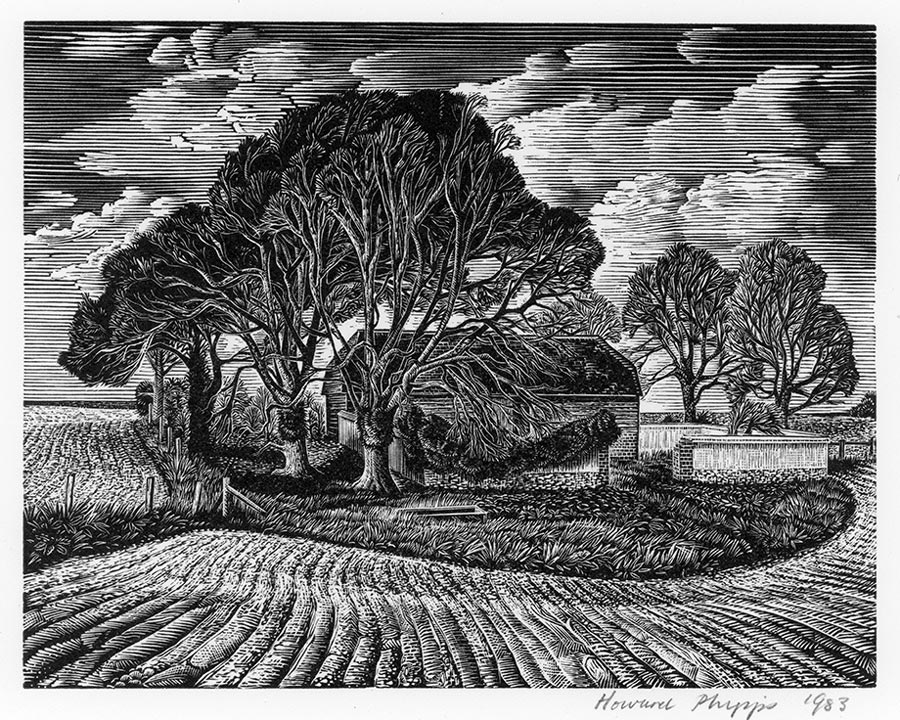 Wiltshire Field Barn, Howard Phipps
Wiltshire Field Barn is an engraving on boxwood. It has been printed from the block by John Randle and Miriam Macgregor at the Whittington Press. The paper is 135gsm mould-made Zerkall. The edition is 500 copies.
Edition sold out
---
About The Artist
Howard Phipps was born in Colwyn Bay in. North Wales in 1954. When he was eight, his family moved to Gloucestershire. He grew up and was educated in Cheltenham, graduating from the Gloucester College of Art and Design in 1975. He further studied for a short spell in Brighton and has subsequently been teaching art at schools in Devonshire and Wiltshire.
It is with the West of England that Howard's work is primarily associated. His landscapes and interiors carry and strong sense of place and mood that put them firmly in an English romantic tradition that has been particularly well expressed through wood engraving. In 1979, he was elected an Associate of the Royal West of England Academy and came to more general notice with the publication of his five engraved illustrations for Roland Gant's Stubble Burning, published by the Whittington Press in 1982. He is presently working on a book of ten engravings entitled, Interiors, due for publication in 1984.