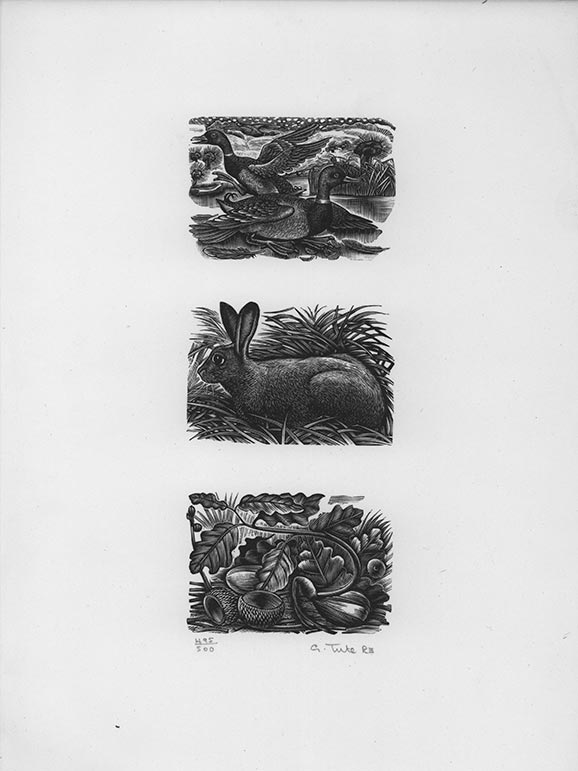 Three Vignettes, George Tute
The Three Vignettes were commissioned as illustrations for Under the Hawthorne (J.M. Dent, 1982) in which they were reproduced by offset lithography. They are here printed directly from the blocks in an edition of 500 copies. The printing has been undertaken on a hand press by Ian Mortimer at I.M. Imprimit, London
---
About The Artist
George Tute is a freelance illustrator and painter. He studied at Blackpool and later at the Royal Academy Schools. He taught at York School of Art, and later at the University of the West of England.
He has undertaken many commissions as a freelance book illustrator, mainly working with wood engraving for private and commercial publishes as well as for advertising projects for firms such as for Glenmorangie whisky.
As well as Under the Hawthorn he illustrated a number of books including The Monk for the Folio Society. He was the first chairman of the Society of Wood Engravers.