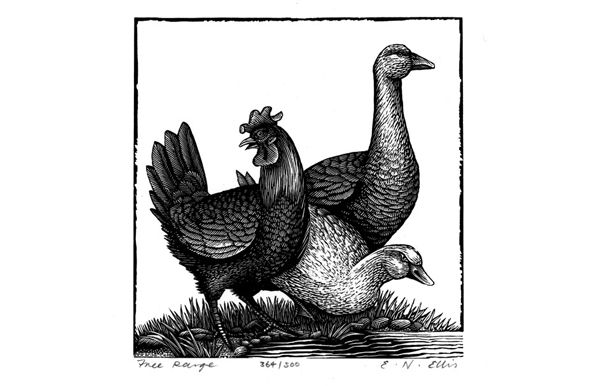 Free Range, Edwina Ellis
Original wood-engraving on boxwood printed directly from the block by Jonathan Stephenson at the Rocket Press, Blewbury, Oxfordshire in an edition of 500 numbered and signed copies on 225gsm Zerkall mould-made all rag paper.
---
About The Artist
Edwina Ellis was born in Sydney, Australia in 1946. She trained at the National Art School as a jewellery designer. In 1972 she came to London, and now lives in Wales. Since 1979 she has been working as a wood engraver, and her engravings have been exhibited in London, York, Boston and Sydney.