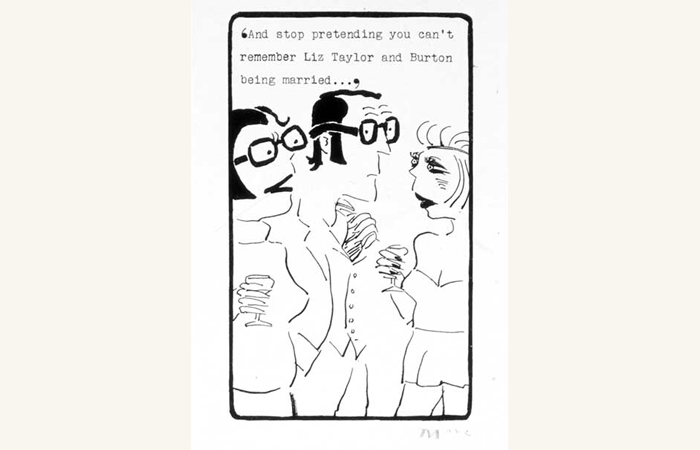 Cartoon 3, Mark Boxer
---
About The Artist
Charles Mark Edward Boxer was a British magazine editor and social observer, and a political cartoonist and graphic portrait artist working under the pen-name 'Marc'.
Boxer first came to prominence with a regular cartoon Life and Times in NW1, which ran in The Listener from 1968. This satirised the lifestyles of NW1 trendies, as typified in his characters Simon and Joanna Stringalong.
Boxer followed this with the production of a long series of pocket cartoons, single frame social commentaries which were published first in The Times, and subsequently in The Guardian. These were created in collaboration with the humorist George Melly, and led many to consider him the successor to Osbert Lancaster.