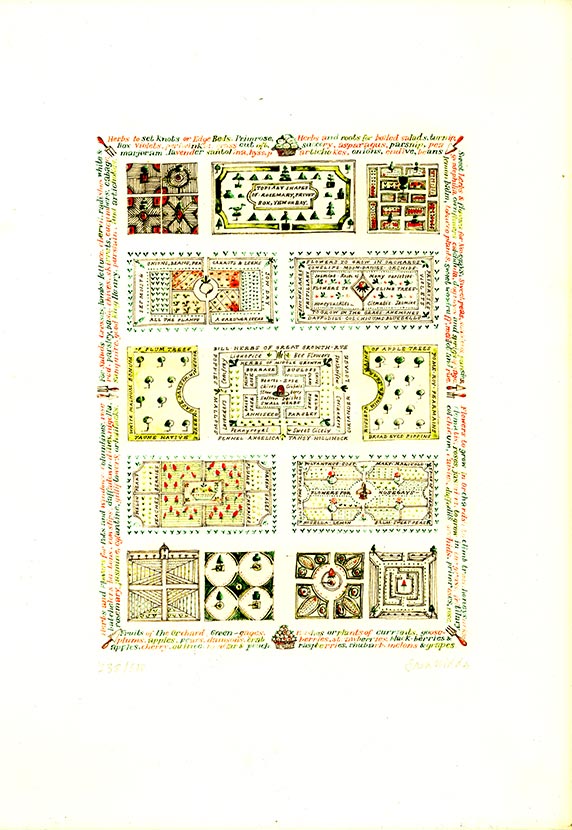 An English Garden, Sara Midda
An English Garden is Sara Midda's first published lithograph. It is a four colour lithograph, hand drawn by the artist. the plates have been made at the Curwen Studio and printed under the artist's supervision by Adrian Lack at the Senecio Press on mould-made Van Gelder paper. The edition is 500 copies.
---
About The Artist
Sara Midda was born in Brighton in 1951. She studied at Goldsmiths College and St Martin's School of Art. Her watercolours and etchings have been regularly shown in London galleries, but Sara Midda is best known for the book she wrote and illustrated, In and Out of the Garden. The result of three years' work, it has been a best seller and made immediately recognisable her characteristic style, mixing illustration with hand lettering. In 1982 she was awarded the Francis Williams prize for book illustration.