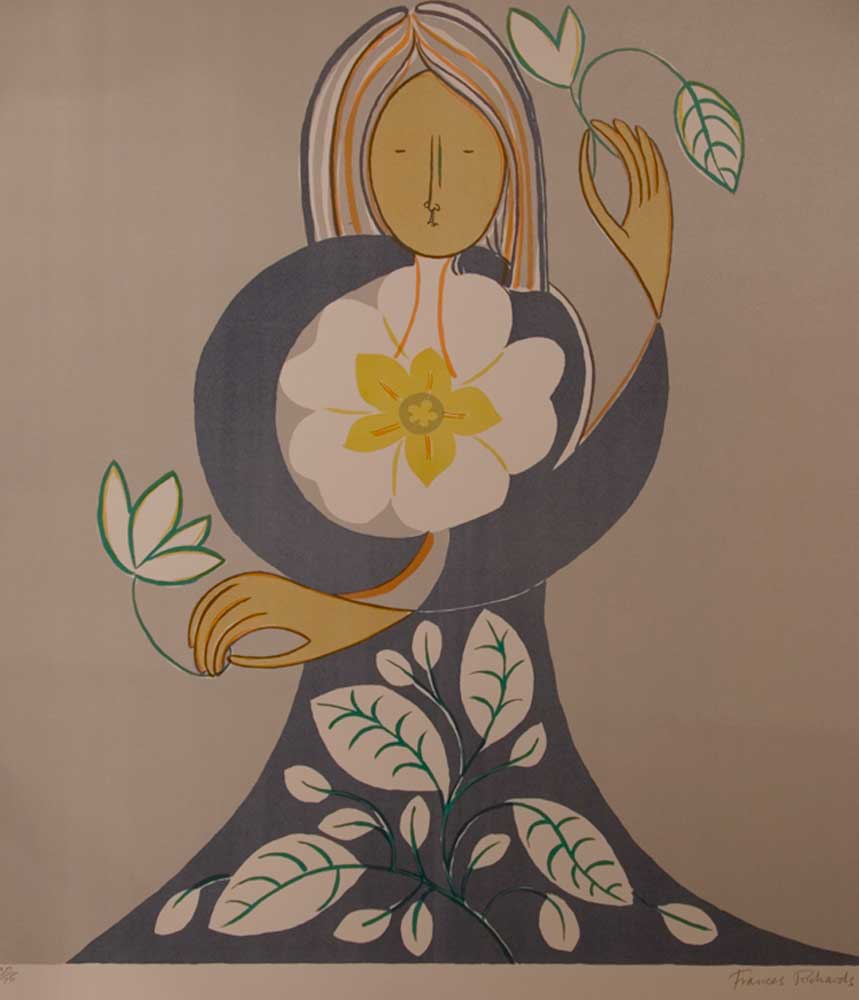 Girl, Flowers, Leaves, Frances Richards
Edition of 75 lithographs.
---
About The Artist
Frances Richards was a British painter, embroiderer and illustrator.
She distinguished herself in every artistic field in which she tried her hand. Trained as a scholarship student at the Royal College of Art, Richards was recognised in her lifetime as a proficient painter, graphic artist, draughtswoman and illustrator; her acclaimed series of prints The Acts of the Apostles is currently held at the Tate Britain.